Posted by Wilko in
Blu Ray
on Feb 15th, 2016 |
no responses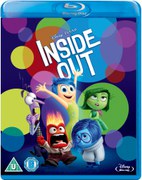 I'm suffering a major case of Deja Vu – it seems like no time has passed since the last Disney BOGOF. Well, it's back, you can buy 2 Disney Blu Ray for the price of one at Zavvi. This time, there are some new additions, such as Inside Out and Cinderella. £7.50 for a Disney Blu Ray continues to be a massive bargain, so get in there while you can.
Any prices quoted were correct at the time of posting, and may not reflect the current best price.
Use our Price Comparison (at the top of the page) to get the current best price.
Got an opinion that you want to share? Vent your spleen in our FORUM!