Posted by Wilko in
Blu Ray
on Nov 23rd, 2015 |
no responses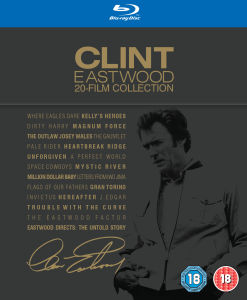 This is a great price for a Blu Ray boxset containing 20 Client Eastwood movies for just £29.99. Perfect as a Christmas present. Available now at Zavvi.
Clint Eastwood Blu Ray Collection £29.99 at Zavvi
Any prices quoted were correct at the time of posting, and may not reflect the current best price.
Use our Price Comparison (at the top of the page) to get the current best price.
Got an opinion that you want to share? Vent your spleen in our FORUM!