Posted by Wilko in
Blu Ray
on Nov 13th, 2015 |
no responses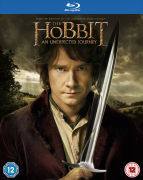 Some cracking titles in the latest 2 for £10 deal at Zavvi. The Hobbit, Wolf of Wall Street, Kick Ass 2 and World War Z lead the charge on the newer titles, with dozens of old favourites such as The Breakfast Club, Saving Private Ryan and Weird Science also making an appearance.
Any prices quoted were correct at the time of posting, and may not reflect the current best price.
Use our Price Comparison (at the top of the page) to get the current best price.
Got an opinion that you want to share? Vent your spleen in our FORUM!